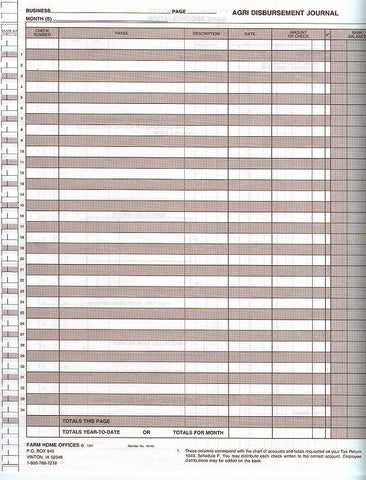 Item 10140 24 DISBURSEMENT JOURNALS 24' X 11'
These journals are 3-fold oversized (25" x 11") with 27 columns: IRS schedule F, hired labor, repairs, interest, rent, feed, seed, fertilizer, chemicals, machinery hire, supplies, taxes, insurance......plus 5 unheaded columns. Checkbook balancing an added feature. Works with the Farm Finacial Record Book and the One Write System.
Also view the pegboard which gives more usage detail.