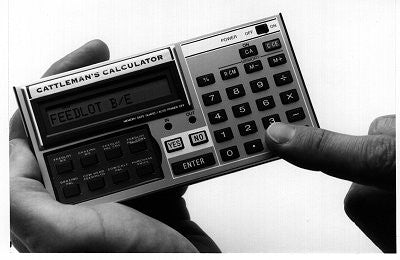 Item 10480 CATTLEMAN'S CALCULATOR SOFTWARE
This personal computer software pakage can let you know in seconds where your profit break points are, or when to sell. Analyze your production costs in current market conditions and calculate effects of changing markets on your profitability. Run two different scenerios side-by-side for easy "what if" answers.

Programs inclusde: Feedlot Break-Even, Grazing or Pasture Break-Even, Feedlot Profit & Loss, Grazing Profit & Loss, Cow Herd Profit & Loss and Purchase Price.