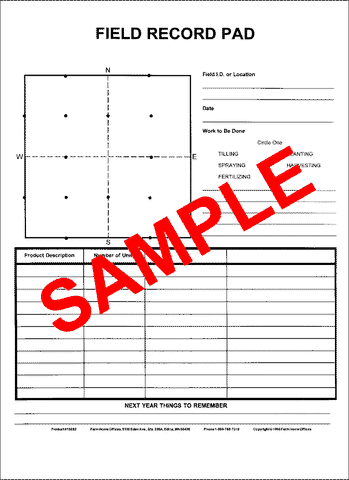 Item 10282 FIELD PADS SINGLE LARGE FIELD RECORD PAD\n 8-1/2 X 11 (25 FORMS PER PAD)\n11/2010
Use this pad for farms or fields to record specific information about planting, tilling, spraying, fertilizer application and harvesting. No more relying on memories. 50 sheets per pad.
NOTE: Carbonless Duplicates are 25 sets per pack.